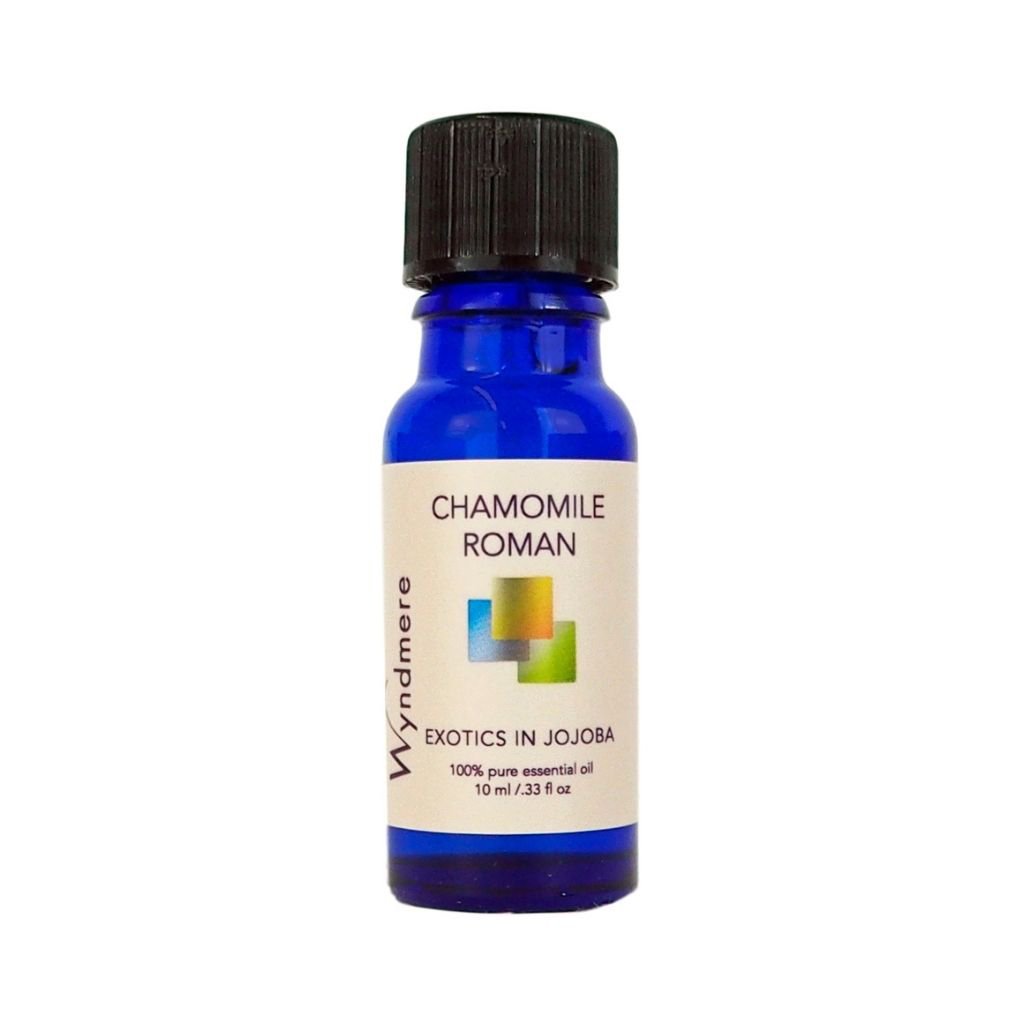 Wyndmere Essential Oil - 10 ml.
 All Essential Oils are highly concentrated. Always dilute before using. For External use only.
Chamomile Roman - has a sweet, fruity odor often referred to as apple-like.
Tea Tree  - has a fresh, spicy camphor scent that's cleansing and revitalizing.
Peppermint - has a penetrating, grassy, mint odor that's mentally stimulating and useful in soothing nervous stress.
Lemon - has a light, fresh citrus scent.
Lavender - has a light, sweet floral scent.
Grapefruit - has cheerful and uplifting scent.
Eucalyptus - has a sharp camphor smelling oil has a fresh and purifying action.
Orange - has a fresh and fruity smelling.
Anxiety Release

 - is a soothing and relaxing mix.

Sleepy Time - 

is a wonderful blend designed to help reduce stress and nervous tension.

Rosemary - has a strong, fresh, herbaceous aroma. Stimulating. Invigorating.
Marjoram - has a warm, woody, spicy aroma. Comforting, soothing and deeply relaxing
Black Pepper - has a warm, spicy scent. It's a very stimulating oil that helps soothe minor muscular aches and pains.
Mint & Rosemary - 

Energize your mind and body with this refreshing blend of pure essential oils. May help cool the body and revive the senses.



Patchouli - 

Patchouli has a sweet, rich, earthy odor that is mentally grounding and balancing.

Positively Motivating - 

Help foster a positive, can-do attitude with this amazing blend of essential oils. May help overcome procrastination and improve focus on achieving goals.



Aches & Pains - 

Whether you're hitting the gym or just shoveling snow, make sure you have a bottle of Aches & Pains on hand to deal with any sprains, strains, or pains! Use this blend before or after physical exertion.

Pine Needle - 

Pine Needle has a clean forest fragrance and is mentally refreshing. It is energizing and mood-elevating, providing mental clarity and improved concentration and memory.

Stress Relief - 

Life just gets busier and busier, and it can be stressful trying to keep all those balls in the air. The essential oils used in this blend are traditionally thought to ease anxiety and nervous tension.

Ginger - 

Ginger root has a warm and spicy aroma that is cheering and grounding. 

Household Purify - 

These refreshing 

essential oils for cleaning

 

are combined for use in all your daily household chores and to cleanse the air.
Relaxing - 

After a long day, we need time to unwind. This blend helps start us on that journey. These pure essential oils have traditionally been considered helpful in calming nervous tension, worry, and fear.
Email Someone This Product
---
Share this Product